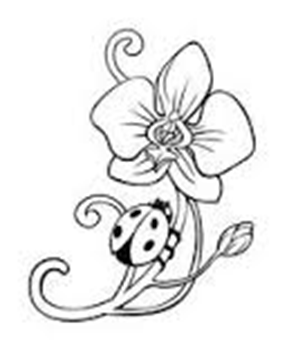 "I just would like to let you know that Sylvain is doing an excellent job of cleaning snow from my walkway. I asked him to shovel my roof which he did last week and on his own initiative, he also cleaned around my patio doors. He is a very nice person to deal with. Thank you for sending me such a nice fellow."
Mrs. Gruber, Ste. Anne des Lacs
 "I am delighted to recommend you to contacts of mine, both personal and professional.We wish you all the best!"
Steve Brecher, Main Street Newspaper
"Wow! I used Lori's links to find a plumber and, really, I recommend it to you for references in the Laurentians. Lori's website is wonderful. You can find references for everything! Handyman, house cleaning, babysitting your pets, painting and much more. Please share the information."
Marie-Josée Condrain, Director, Argenteuil Hospital Foundation, Lachute
"Thank you for your help during a snow storm.  After weeks of searching, I called you for snow removal service for my roof.  Within minutes, you solved a problem that worried me for days.  The work was completed the same day as my call (and at a price that defied others).  I won't hesitate to request your services in the future.  Thanks again, I don't know what I would have done without you!"

Marc, Gore resident, Argenteuil
"We met with Ann yesterday and everything went great. She is a lovely person and it felt like we had known her for years. Diane and I feel confident that everything will be taken care of while we are gone. Thanks again for everything. Once again, you have delivered another top notch reference, you are a class act!!!"
Diane and Mike, St. Sauveur
"I would like to take the opportunity to share my experience in dealing with you and your firm. As a seasoned entrepreneur and businessman I put a lot of emphasis on quality of service, integrity, ingenuity and follow-through when working with individuals and organizations. In my extensive dealings with Lori, her boundless energy and creative problem solving are uncompromising and second to none. No task is too small or request too great to hold back the resourcefulness of Lori's Links. Lori prides herself on her reputation and her qualified network of vendors, charitable organizations and contacts. It's amazing how Lori connects all the dots for her customers and still finds ample time for people in need from all spectrums of society to the those with life threatening illnesses. The common thread with Lori are her uncompromising standards, desire to help others and trustworthiness. Lori's network of suppliers, vendors, trade professionals and media set her apart. If there's a will, there's a way with Lori. I would recommend Lori and her organization without hesitation and only wish there were more like her."
Brian Levine, Danari Inc, Montreal & Laurentians
"Lori Leonard is a friend & businesswoman who has provided people of all skills from cleaning to handymen, with cheer & a professional manner. Her people are reliable & do a great job. I would recommend her to anyone needing reliable people that are cost worthy."
Lucy Ravinsky, Morin Heightsp